We are excited to announce the addition of Corey 'CHAOS' Robertson to the Smack Sportswear team. Corey is a lifelong beach volleyball player, fan, and ambassador. Growing up in Clearwater Beach, Florida, he started playing the game at the age of 14 and hasn't stopped since. He moved to Columbus, Ohio in 1999 and immediately saw the need to grow the beach volleyball game in the Midwest. Since then, he has helped design two different Central Ohio Beach Volleyball facilities.
Since 2010, Corey is also the Founder and Owner of CHAOS BEACH VOLLEYBALL which has become the Midwest's premier beach volleyball organization and tournament series. CHAOS BEACH VOLLEYBALL hosts Adult Pro, Adult Amateur, and Juniors events that attract players from all over the country. Starting in 2017, Smack Sportswear is the official apparel sponsor of CHAOS BEACH VOLLEYBALL, and will be outfitting players in high-performance beach volleyball gear at great prices.
Both Corey and CHAOS have a like minded mission with us at Smack Sportswear: to grow the game of volleyball in all aspects. We spoke with Corey about his decision to join #teamsmack:
"The decision to join the SMACK family was an easy one… SMACK SPORTSWEAR is synonymous with volleyball both indoor and the beach game. They are constantly innovating and the brand is a staple in the volleyball and beach volleyball community. I am excited to join the team as the Director of Business Development for the Midwest and East Coast territories. It is a huge honor getting to work alongside such great volleyball ambassadors like Lloy Ball, Jenny Kropp, Whitney Pavlik and many more top volleyball athletes from across our great nation! I am excited to help grow the brand and outfit all of the volleyball community in SMACK SPORTSWEAR!"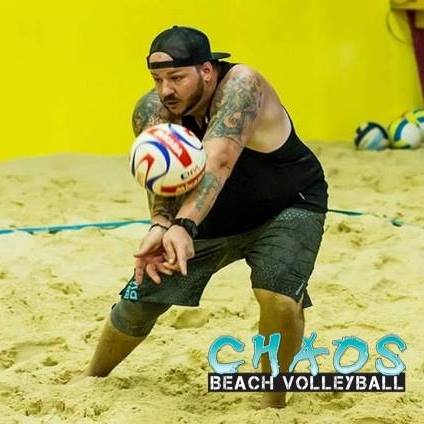 Needless to say, we are excited to have such an involved, driven, and passionate addition to the Smack team. Keep your eyes peeled for Corey at CHAOS BEACH VOLLEYBALL and at Smack sponsored events!